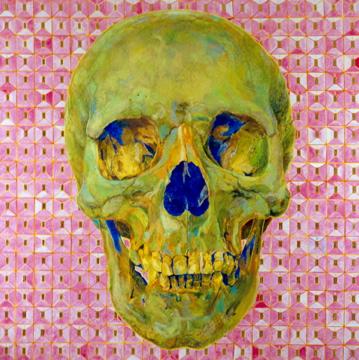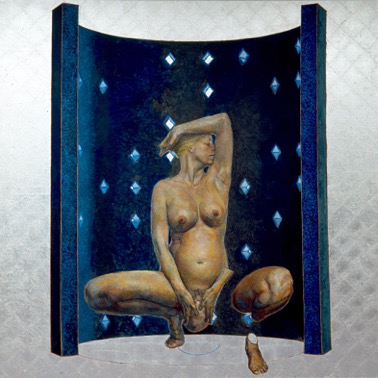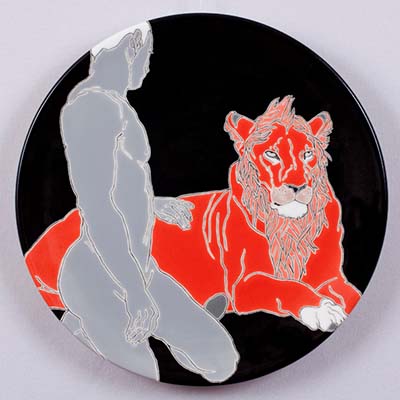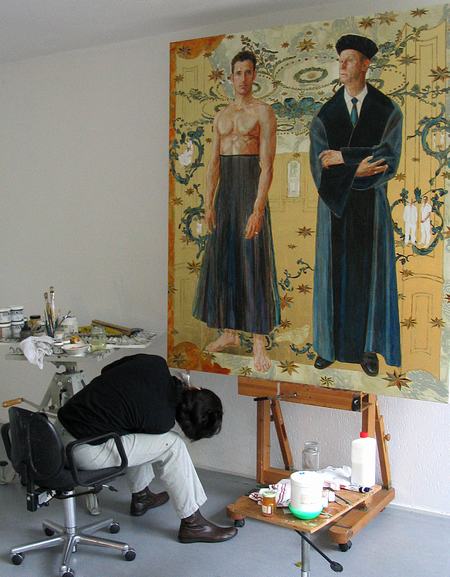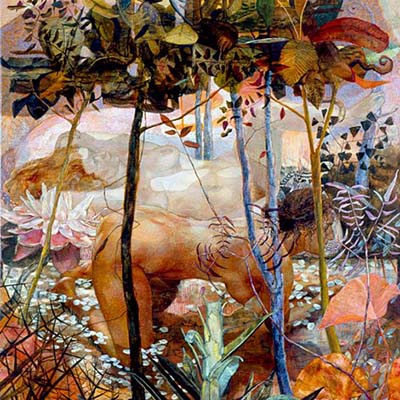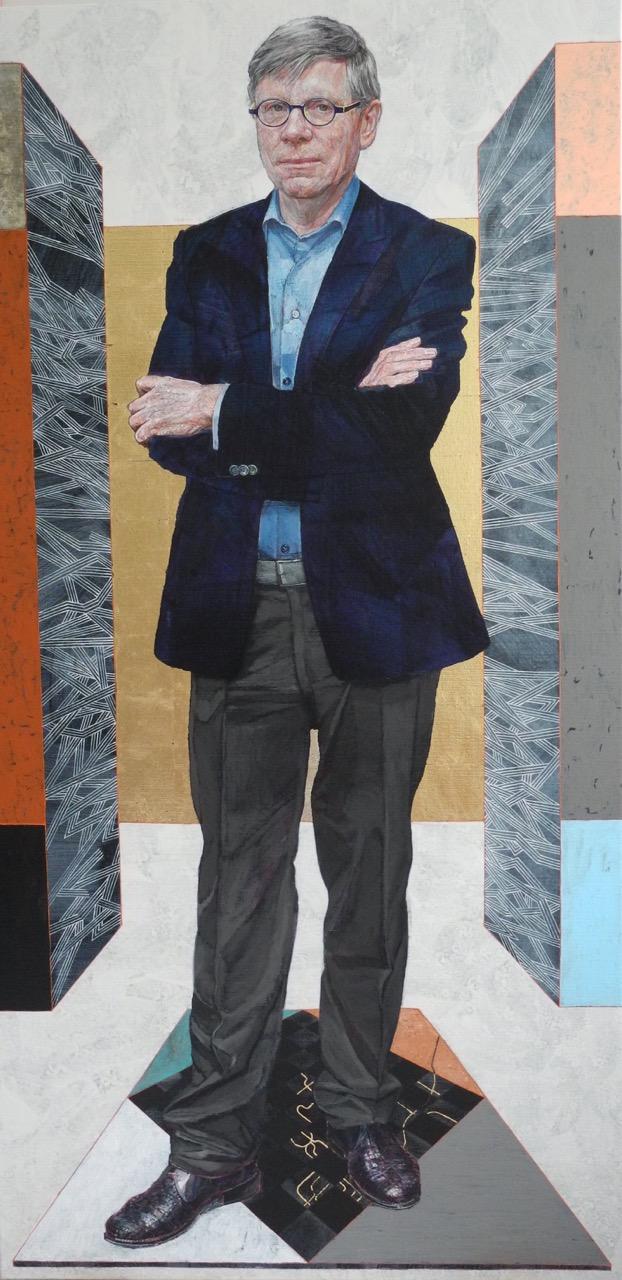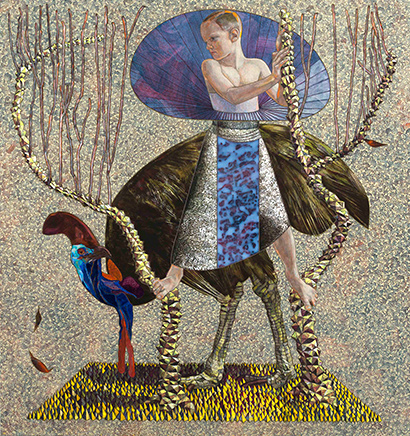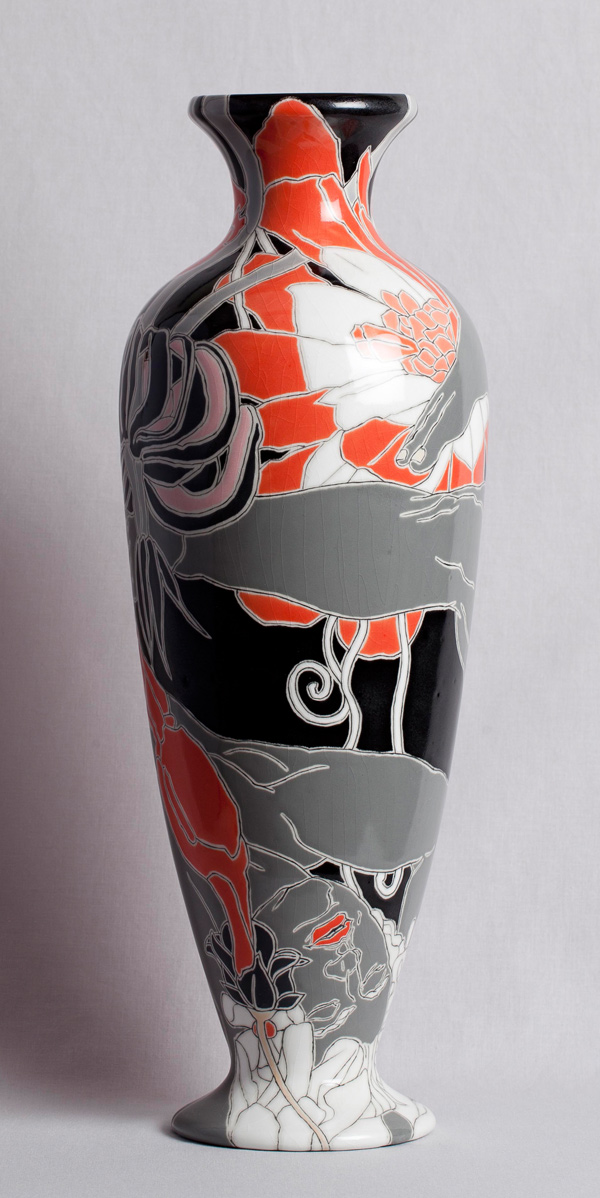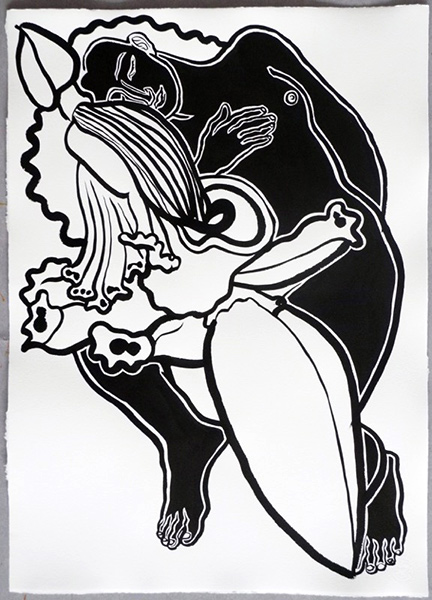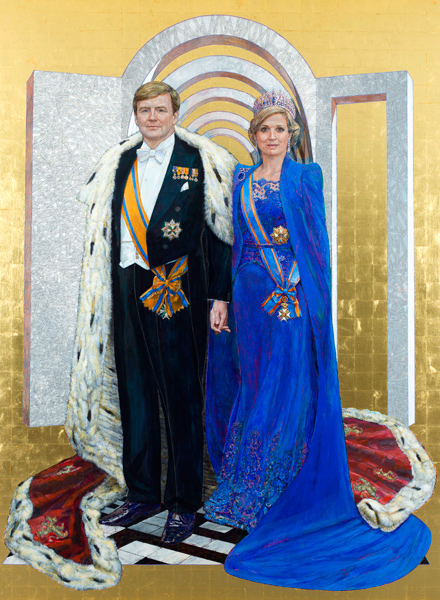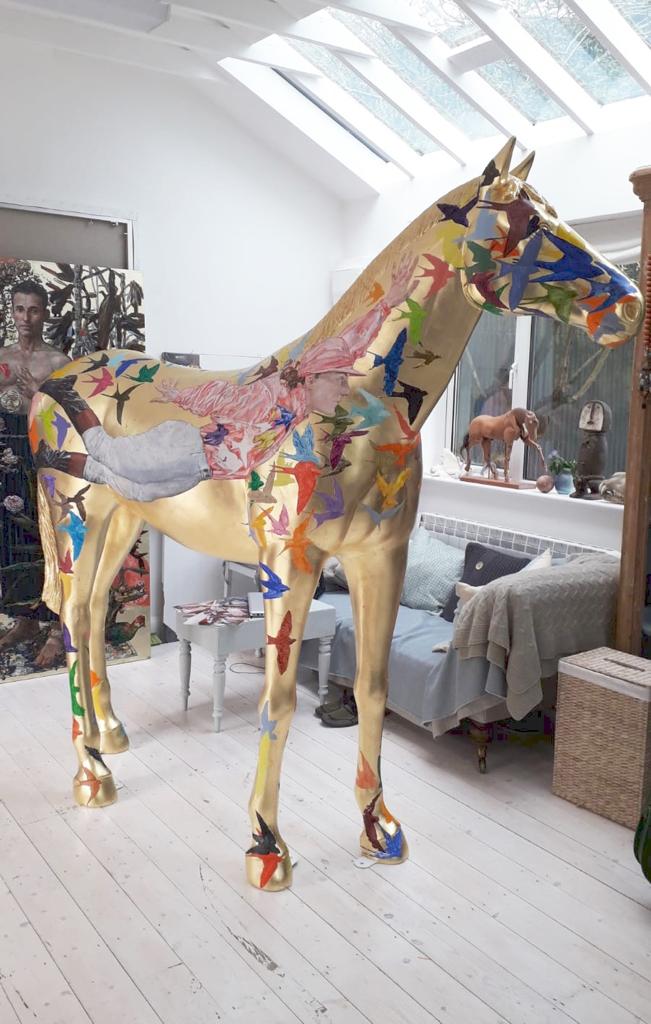 1965
Born 7 september in Bussum, The Netherlands
1982-1988
Royal Academy for Visual Arts in The Hague, The Netherlands.
1986-1992
Meets trumpet player and performer Reinier Sijpkens. Travelling together to Poland, Romania, Borneo, Brazil and Indonesia giving performances for children with Music, mime, dance and magic trics. Afterwards, the children work together on a large painting: for them to keep, as a remembrance of our visit.(www.musicboat.nl).
1993-1996
Decided to portray seven admired Dutch authors. The portraits are purchased by the Museum of Literature in The Hague, The Netherlands.
1994
First son Merijn is born.
1994-1997
Exhibiting at The Two Peacocks (De Twee Pauwen), The Hague, gallery Laimbock, Langbroek and Ann's Art, Groningen.
1998
Second son Siebe is born.
1999-2000
Decide to quit exhibitions, cancel portrait commissions.
Origin series.
2001
Organic versus Chemical series.
2002
Exhibition at Museum of Figurative Art ("De Buitenplaats") in Eelde, The Netherlands.
2003
Travelling to Surinam with sons to perform at schools.
Pastels:"Spirits of the forrest".
Exhibition Musuem Markiezenhof in Bergen op Zoom, The Netherlands.
2004
Winner Biennale Figurative Art in Arnhem, The Netherlands.
Exhibition at Whanki Museum in Seoul, South Korea.
2005
Exhibiting pastels at the Belgium ambassy inThe Hague, The Netherlands.
2006-2007
Travelling to Portugal, astonished by mola mola or moon fish.
"Starry riders" appear in Work.
Travelling to Spain. Surprised by a Gaur bull: painting "woman and gaur".
Travelling to Sri Lanka to perform for schools.
Travelling to Poland to see Da Vinci's woman and ferret.
Painting: "woman and horse".
Exhibiting at Stevens church in Nijmegen, The Netherlands.
2007
Group exhibition at Museum of Natural History in Rotterdam, The Netherlands.
Theme: "Ode to sparrows". Painting: "Sparrow Sisters".
Traveling to Tasmania. Pastel: "Child at billabong".
2008
Exhibiting at The Hamptons in New York.
Portraits: "New York dogs with their owners".
Portraitcommision by Jos van Veldhoven, conductor Dutch Bach Society:
"Johann Sebastian Bach".
Travelling to Iceland, Georgia and South Africa to perform for Children.
2009
Exhibting at gallery Laimbock in Langbroek: "dogs".
Sculpture "Blue Delilah".
Travelling to Santa Fe, New Mexico, USA.
Started painting ceramics.
2010
Exhibiting at gallery Laimbock, Langbroek, The Netherlands.
Ceramic Zodiac series.
Sculpture: "Mister Zodiac".
2011
Exhibiting ceramics, pastels and small paintings in Munich, Germany.
Groupexhibition at Museum of figurative art "de Buitenplaats"in Eelde.
Groupexhibition artfair : Realistenbeurs in Amsterdam.
Museum of Literature in The Hague purchases "family"portrait of Maarten and Eva Biesheuvel.
2012
Exhibiting at Gallery "De Twee Pauwen" The Hague, The Netherlands.
Theme exhibition: "paradise lost and regained". New paintings and "one-stroke-brush-ink-drawings".
2013
Exhibition during the spring and summer at Museum of Figurative Art "De Buitenplaats" in Eelde The Netherlands.
Exhibiting in Manhattan at the Upper East. New York City dogs and their Owners portraits. Paintings and ink drawings.
From December 14 till January 19, 2014
Exhibition at Galerie Deelen Art, Rotterdam The Netherlands.
2014
Group exhibition at the Royal Hibernian Academy in Dublin Ireland.
Group exhibition at the Boyle Art Festival Boyle Ireland
Making of double coronation portrait of the King and Queen of The Netherlands
2015
Group exhibition Katmandu Nepal
Group exhibition Cill Rialaig, Kerry Ireland
Group exhibition Celbridge, Kildare Ireland
Group exhibition Singer museum Laren The Netherlands
2016
Masterclasses Klassieke Academie Groningen
Group exhibitions Ireland
2018
Exhibiting from May to August 2018 in Dublin, Ireland, at The Royal Hibernian Academy, the 188th Annual Exhibition.
2019
Exhibiting horse sculpture for injured jockeys fund at Naas racecourse.